All about IB:

The International Baccalaureate Programme explained
Part I: Introduction
Every parent wants to give the best education to their children. Aside from the national curriculum available in Singapore, parents can also opt to enrol their child for an IB Programme (International Baccalaureate Programme). This globally-recognised programme is becoming increasingly popular with schools, especially international schools in Singapore, students, and parents alike for its well-rounded and holistic curriculum. To help you and your child make the best possible decision in picking the most suitable curriculum for his/her academic journey, we take a more in-depth look at the different stages the IB programme in Singapore has to offer.
What is the IB Programme?
Founded in 1968, the International Baccalaureate (IB) not only offers a nurturing and holistic educational environment, it also provides high quality and challenging educational programmes at every stage of the child's academic journey. Renowned for its high academic standards and mission to develop global citizens of the 21st century, the curriculum of IB programme places great emphasis on cultivating creativity and imagination.
The three main different levels of programmes offered by IB schools in Singapore are namely: IB Primary Years Programme for students aged from Grades 1-5, IB Middle Years Programme for students from Grades 6-8, IGCSE or CBSE for Grade 9-10 and last but not least, the IB Diploma Programme (IBDP) for students from Grades 11-12. Parents who would like to get their children started on the IB journey earlier can choose between the curriculum of a kindergarten or a Montessori school with NPS International School. Kindly click on the link - Early Years | NPS International School - to find out more.
Part II: Understanding the IB journey
2.1 All about the Primary Years Programme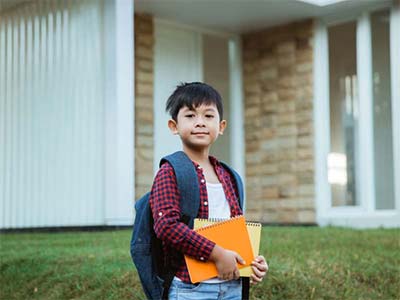 The aim of the Primary Years Programme (PYP) is to offer a holistic approach towards building the foundation years of a student's life. The 5-year programme is offered to students from 6 through 10 years of age. The PYP builds conceptual understanding through its inquiry-based transdisciplinary curriculum. In light of rapidly changing times, the PYP has also adopted a student-centred approach to ensure every graduate from the IB programme is well-equipped to face the potential challenges and opportunities of the future world. The programme aims to reflect the best of educational research, thought leadership, and experience derived from IB World Schools.
The framework of the PYP curriculum is based on the students' initiatives to take responsibility and ownership for their learning. Through this initiative, students are often encouraged to be inquisitive whilst reflecting on their learning. By learning in this manner, students develop a deeper knowledge and understanding of their skills, ultimately making a difference in their own lives and communities.
With the PYP being offered by international primary schools in Singapore, a broad-based approach towards academics is taken. More emphasis is placed on core subjects such as English, Mathematics, Social Studies, and Science, with students encouraged to engage in experiential learning. In addition to these core subjects, it is also mandatory for students to pick up a second language. Most of the lessons offered in the PYP have selected themes based on their relevance to the real world, and provide teachers with a programme of inquiry. These lessons involve a substantial and high level of involvement from the students. Aside from these, yoga, dance, physical education (PE), drama and music lessons are also a part of the curriculum offered by some of the best IB primary schools in Singapore.
While the aim of PYP is also to prepare students for middle school in Singapore, it is not a prerequisite for it. Most international schools in Singapore offering PYP have an assessment criteria that prospective students are required to fulfill in order to weigh their academic preparedness for the curriculum.
2.2 The Middle School Journey
The middle school journey in Singapore also known as the Middle Years Programme (MYP) offers a secondary level framework that is equivalent to the International General Certificate of Secondary Education (IGCSE). The only difference between the MYP and IGCSE is that individual examinations are not a part of the MYP curriculum.
This proprietary curriculum is designed as a pre-Central Board of Secondary Education (CBSE) and pre-International General Certificate of Secondary Education (IGCSE) programme in Singapore. Going through MYP allows students to transition out of their primary years smoothly whilst staying prepared for further tertiary education.
Offered to students from sixth to eighth grade, the MYP is considered a strong, foundational programme that is inclusive by design. The curriculum encourages its students to make practical connections between what's learnt in class and the real world, ultimately preparing them for a higher rate of success in both their future studies and in life. Students who graduate from the MYP are not only creative and reflective thinkers, they are also empowered with their inquisitive mindset to develop a deeper understanding of issues and ideas.
Some of the top IB schools in Singapore put a lot of emphasis on cultivating healthy study skills as well as enrichment activities such as alternative learning methodologies in the classroom setting. Generally, the curriculum of MYP organises the teaching and learning process through eight subject groups, with the aim of it to promote interdisciplinary study. However, some Indian international schools in Singapore offering IB programmes have a carefully tailored and integrated global curriculum that meets both the requirements of Indian and international educational systems.
In addition to being prepared for tertiary education, there are also other benefits of enrolling your child into a Singapore international school for its MYP curriculum.
Take ownership of your learning

Through the development of independence and self-management skills in class, students can attain transferable skills that are applicable in any kind of learning. From this, they start becoming more motivated, responsible as well as effective learners. Because they have to take ownership of their learning, students are often encouraged to set goals in order to be more reflective about their needs as well as the learning journey.

Connecting the classroom to a larger world

As society becomes increasingly globalised, it is ever crucial for students to understand the world around them. Hence, in order for students to be able to understand and appreciate perspectives other than their own, teachers are bringing in materials and stories from around the world. These would include books and stories from travels or even the news as a way to introduce students to other perspectives that they are not used to.

Development of critical academic skills

In order to navigate the world around us, critical thinking is an essential, everyday skill that is needed. Be it from advertising or coming across fake news, being able to think critically is a core skill that will allow students to understand situations and come up with various possibilities that may exist.
Apart from all these benefits, sending your child to an IB middle school also helps better prepare them to meet the demands of the IB Diploma programme.
2.3 The Diploma Programme Journey
Preceded by the PYP and MP, the IBDP in Singapore international schools is offered to students from Grades 9 through 12, with many schools following the IGCSE route.
IGCSE schools in Singapore offer this curriculum to students in Grades 9 and 10, following one of the world's most popular and reputed international qualifications at the 10th-grade level. Through the Cambridge IGCSE curriculum, students will engage in a strong foundation of core subjects whilst adding cross-curricular and global perspectives. By connecting a variety of topics across different subjects, this curriculum is designed to aid students in further developing critical thinking as well as effective problem-solving. Some top international schools in Singapore use teaching materials and methodologies that have been curated and approved by the board at Cambridge in order to prepare for further studies in Grades 11 to 12.
Upon receiving their IGCSE results, students will move on to Grades 11 and 12; from there students can choose between the IB Diploma path or to take A-Levels. The IBDP's curriculum is one that is well-recognised by many renowned and leading universities across the world. Emphasising on strong analytical skills, work ethic, the IB Diploma trains its students to cope with the demands of university-level studies. One of its core subjects includes Theory of Knowledge (TOK) which aims to give students the opportunity to critically reflect on the fundamentals of knowledge and learning.
Under the IB Diploma Programme, students are required to complete six courses at a higher or standard level to ensure a well-rounded learning and holistic learning experience. Each subject is scored from 1-7, with up to 3 additional points being awarded for TOK essays and Extended Essay modules. To pass, a minimum of 24 points is required, with 45 points being the highest and maximum score that a student can attain. In 2020, the average IB results in Singapore achieved by students was 34.92 points, putting them above the global average once again! Because of its rigorous and all-rounded curriculum, the IBDP is regarded as the 'gold card' in both global universities and colleges placement, with an increasing number of students being accepted into Oxford, Cambridge, and other Ivy League colleges.
To pursue an IBDP, Singapore international schools follow an admission process and will require their prospective students to sit for tests in order to ensure their eligibility for the course.
2.4 What are the benefits of sending your child on the IB journey
Students at International Baccalaureate (IB) Schools are given a unique education, whether it is an international kindergarten or to pursue an international baccalaureate diploma, here are some benefits of enrolling in the IB Programme.
Learning how to learn

IB students are taught to learn how to learn. Learning how to learn provides students with the ability to pursue and persist in learning. In addition, they are also taught to organise their learning through the effective management of both time and information, be it in a group or individual settings. When armed with this competence, the identification of available opportunities and the ability to overcome obstacles to pursue successful learning becomes easier. This learning process also encourages its learners to process and apply knowledge, ultimately developing a sense of positivity towards gaining new knowledge.

Being multilingual

Multilingualism is beneficial not just in the social and business context, but it also aids in personal growth and development. In certain Indian schools in Singapore, students have to take up an additional language apart from their Mother Tongue. This is because the IB programme positions multilingualism as an important factor in developing international mindfulness while placing emphasis on the creative and confident expression of students in more than one language. Through the IB programme, students are taught to celebrate linguistic diversity and are better equipped to see the world from different perspectives. Overall, this enhances students' ability to communicate better in today's global economy.

The ability to perform better

Students under the IB programme are known to develop strong academic, social, as well as emotional characteristics. Coupled with their inquisitive nature and persistence in gaining knowledge, IB students are thus more likely to perform better academically as compared to students under the same programme. The rigorous curriculum under the IB programme also prepares its students for the demands of college and university life, making it easy for them to balance their time for higher success.
Part III: The Challenges of IB Programme
The IB programme is well-known for being challenging. Students are expected to balance and explore six different subjects, whilst consistently producing work of high standard. Yet, despite the fact that it is challenging, the IB programme is extremely structured. This makes the curriculum doable with achievable results. The challenging nature of the IB programme also plays a big part in its inherent value. With high expectations of their students, not only does the programme push its students, but it also opens up new horizons for them. Many of the top international schools in Singapore have a comprehensive support system in place to give both parents and students the means to get the most out of the programme.
International school fees in Singapore are in the range of SGD18,000 to SGD38,000 per annum. And this amount before registration fees, building maintenance costs, tuition fees may seem daunting to many parents who are looking to send their child to international schools. But fret not, as there are affordable international schools in Singapore with most of them being located in the Central district. There are also campuses in the various neighbourhoods located in the North, East, and West of Singapore. For cost-conscious parents, location plays an important factor as they can save on transport fees. Even though more affordable international schools have smaller campuses and do not boast Olympic-size facilities, more attention and focus are paid to individual students. This is attributed to its smaller classroom sizes limiting the number of students per class, the teachers are able to focus and fulfil the needs of each student better.
In addition to campus facilities, some of the top international schools in Singapore offer university counselling services. University counselling is an important process that schools offer so as to better guide students on their education as well as future career paths.
Part IV: IGCSE, CBSE Or IB Diploma?
Today, there is a wide array of options available for students to pursue their education journey, making it difficult for parents to decide which programme would best meet the needs of the child. From CBSE to IGCSE and IB Diploma, let us help you break it down.
4.1 What is CBSE?
As we have already covered the curriculum of IGCSE, and IB Diploma, let's take a closer look at what CBSE is.
Also known as the Central Board of Secondary Education, CBSE is one of the most recognised boards of education in India. With over 20,000 schools affiliated to this education board across 25 countries, CBSE is established as one of the most reputed academic systems globally. As such, CBSE schools in Singapore follow the Indian education system and are offered to students from Grades 9 through 12. Unlike the curriculum offered by the IB programme, the CBSE syllabus is known to be very structured and controlled, giving more emphasis on the assimilation of knowledge in the fields of Mathematics and Science. Because of its emphasis on Math and Science, the CBSE curriculum focuses on preparing their students for Engineering and Medical entrance examinations, without too much emphasis on Languages. But fret not, because the syllabus being offered to students is able to help them develop a strong understanding as well as communication skills.
One of the benefits of the CBSE programme is that students are presented with pre-set combinations of subjects that pertain to a particular field, and is known to be a much easier syllabus to follow when compared with other boards. Under CBSE, students gain more application skills because of its streamlined and focused career path in STEM industries.
4.2 A comparison between the Boards
Focus and approach

As mentioned earlier, the curriculum offered under CBSE takes on a more traditional and streamlined approach especially in the fields of Mathematics and Science. Whereas the curriculum offered by IGCSE and IBDP is more expensive in their approach, giving equal weightage to all subjects.

When compared to the other two boards, the IB curriculum is more arduous and demanding of their students. In addition to being offered in-depth knowledge and analytical skills, students are also assessed throughout the year based on a variety of criteria, with a heavy focus on internal assessment.

Criteria of assessment

While the CBSE evaluates its students based on their ability to memorise and recall concepts. One thing all three boards have in common with each other is that there is a heavy emphasis placed on understanding, skill development as well as knowledge application.

The level of difficulty

The degree of complexity of CBSE is more focussed as compared to the other boards since students take fewer subjects. Plus, the concepts taught are less in-depth.

With the IGCSE being developed at the University of Cambridge, the curriculum is constantly evolving to bring in local economies and culture within a global context. This ensures that students are able to gain a wider perspective of the world whilst recognising the value of their own environment. IGCSE is considered to be a very tough and demanding curriculum, emphasising the development of knowledge.

The IB curriculum at the Diploma level is considered to be more demanding than the other two education boards, with students being assessed on a variety of criteria throughout the year.
Part V: Conclusion
Even though the IB programme is challenging and may not be suitable for every child, parents may sometimes insist on sending their child to international schools for their IB programme, because the rewards and knowledge gained by their child are significant. In addition to providing child-centric and holistic value-based learning, schools offering the IB programme are known to have produced knowledgeable and caring graduates. With the aim to nurture their students into leaders of distinction, international schools in Singapore are committed to impart knowledge and values in the spirit of excellence.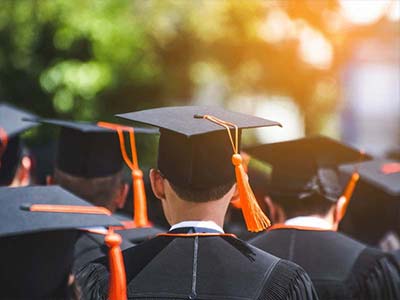 With students that have graduated from the 2020 cohort scoring the perfect IB score of 45, NPS International School has one of the highest IBDP average scores of 39 points among the international schools in Singapore. So, if you're looking to send your child to any of the international schools in Singapore, NPS International School has a team of nurturing and experienced teachers to empower your child to have a positive impact on the world.
Contact us today to enrol your child in one of the Top IB Schools in Singapore